The exhibition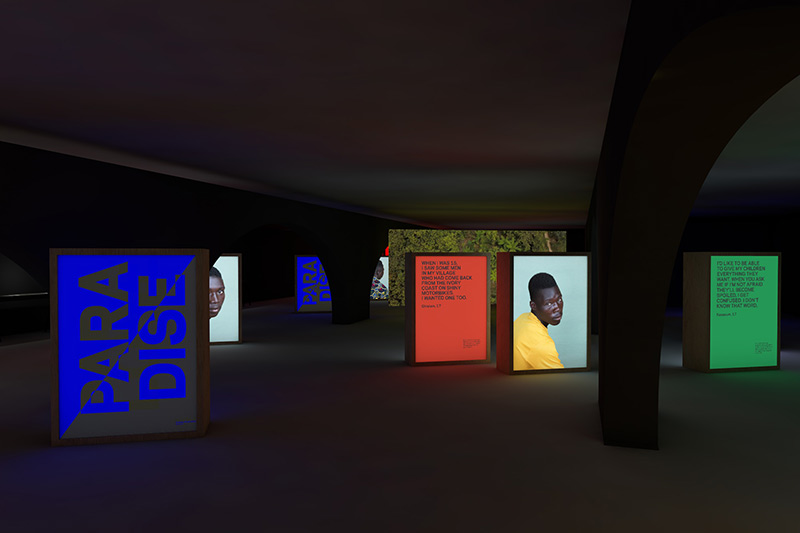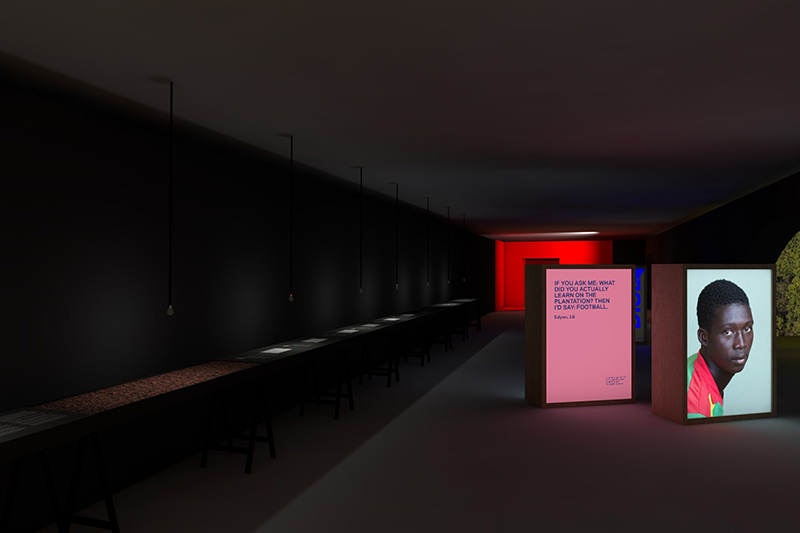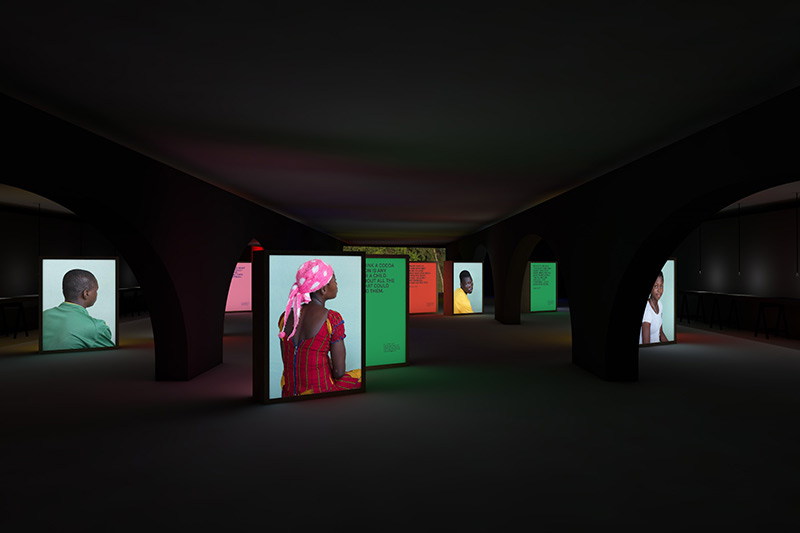 Surround yourself with monumental portraits of the children who harvest the cocoa for the chocolate you love so much. Look them in the eyes while they tell you their story. Discover how we all are seduced by advertising slogans to consume a product with a bitter aftertaste: child labour in West Africa is still on the rise.
Bitter Chocolate Stories is immersive and sensory. Fly over the lush greenery of West Africa's cocoa plantations and touch real cocoa beans. Learn about the harsh reality of the children who work on the plantations and see their dreams depicted in their drawings.
13 October-22 November 2017
Beurs van Berlage
Damrak 243, Amsterdam
Monday-Sunday 10am-6pm
For each ticket sold, 2.5 euros will be donated to GRADE-FRB's shelter in Ouagadougou (Burkina Faso), where the children portrayed in this exhibition life. The shelter provides a number of services to victims of child labour and other forms of abuse, including counselling and training. By visiting the exhibition, you are contributing to a brighter future for these children.
The location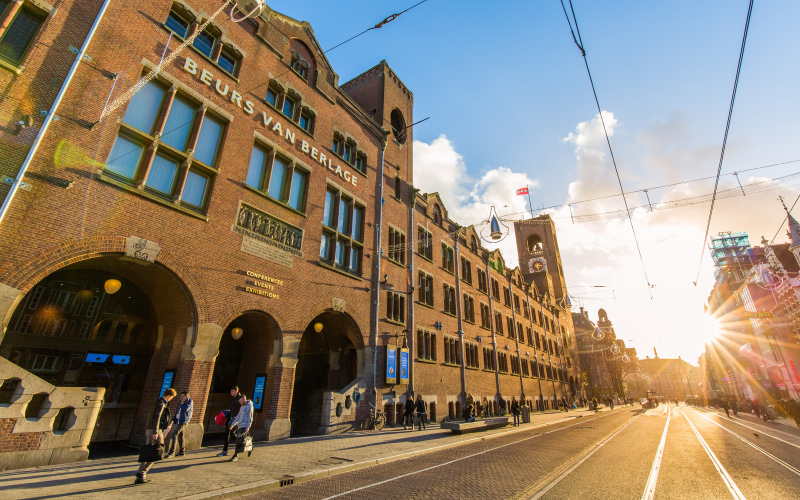 Located between Central Station and Dam Square, the Beurs van Berlage was built in the late 19th century as a stock and goods exchange. Cocoa was one of the goods traded. Since 1985, the building has served as a 'public palace', hosting cultural and social events.